Every Memphian deserves great health care.
It starts with ONE Health.

One Health: Modeled after Camden, New Jersey
of costs came from 1% of the patients.
of costs came from 13% of the patients.
of costs came from 20% of the patients.
Bringing Camden Coalition's work to Memphis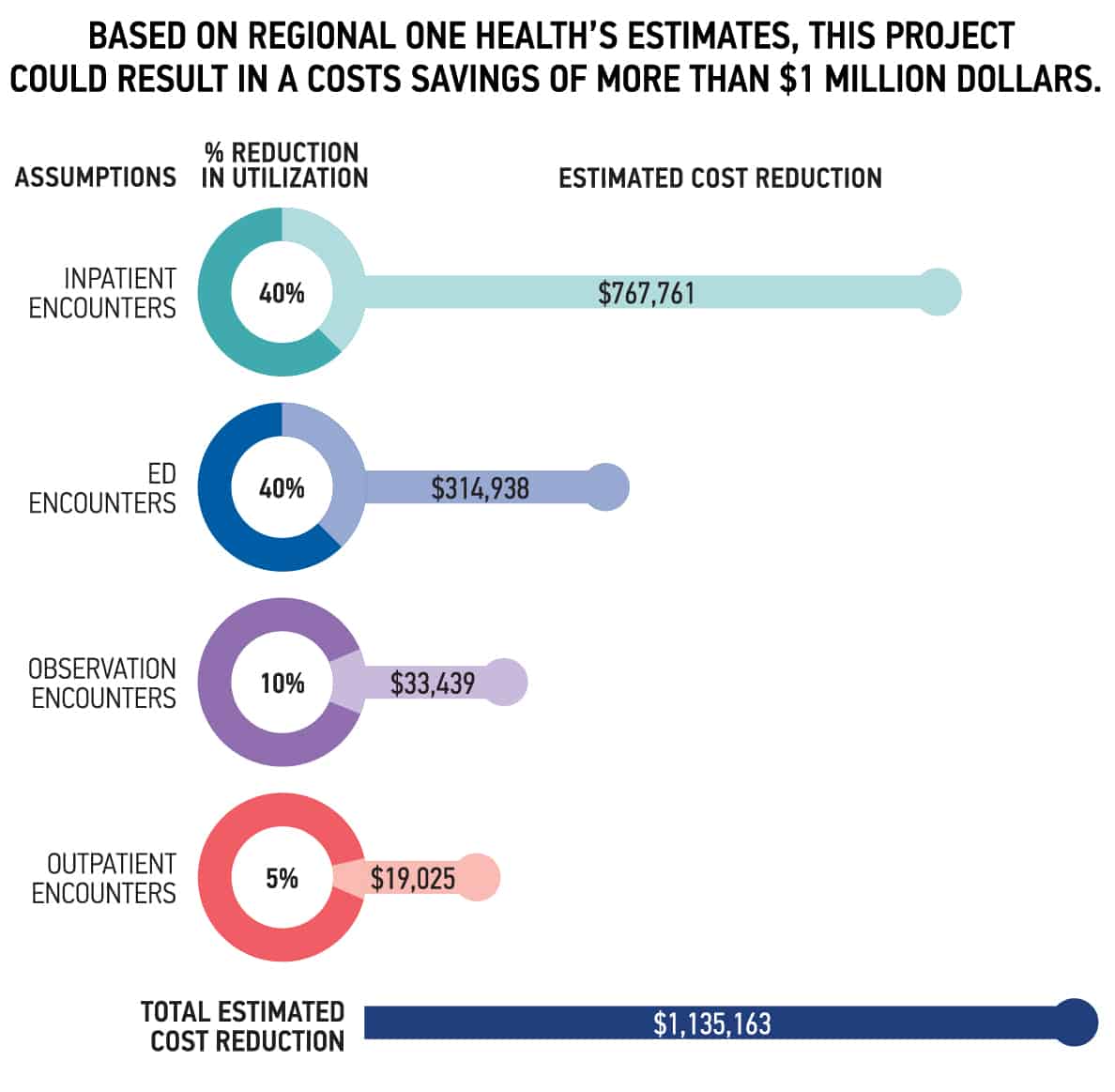 Regional One Health has nearly 16,000 inpatient admissions and over 187,000 outpatient visits annually. Those patients come through our doors with a variety of concerns and every patient is unique with his or her own story. But some of those individual stories put together reveal recurring themes. And when these stories are those of outlier patients – those who have complex, hard-to-manage needs and chronic conditions – more expensive and risky treatment often becomes necessary.
Over a 12-month period, a patient – let's call him Dan – visited the Regional One Health emergency room 64 times, but was never admitted. He doesn't have insurance, and Regional One Health provided and wrote off $70,000 of care to Dan. During that same 12-month period, another patient – we'll call her Sue – visited the emergency room six times and was an inpatient eight times. She also has no insurance and the care Regional One Health provided Sue and wrote off was more than $1 million.
What if we can address the needs of patients similar to Sue and Dan with a different approach, one that drastically reduces the number of E.R. visits? We want to identify those patients through health care hotspotting, a strategic use of data to reallocate resources to better understand the problem and design more effective interventions. This multi-disciplinary care treats the whole patient. It also addresses non-medical needs that affect the person's health: mental health, housing, emotional support and substance abuse.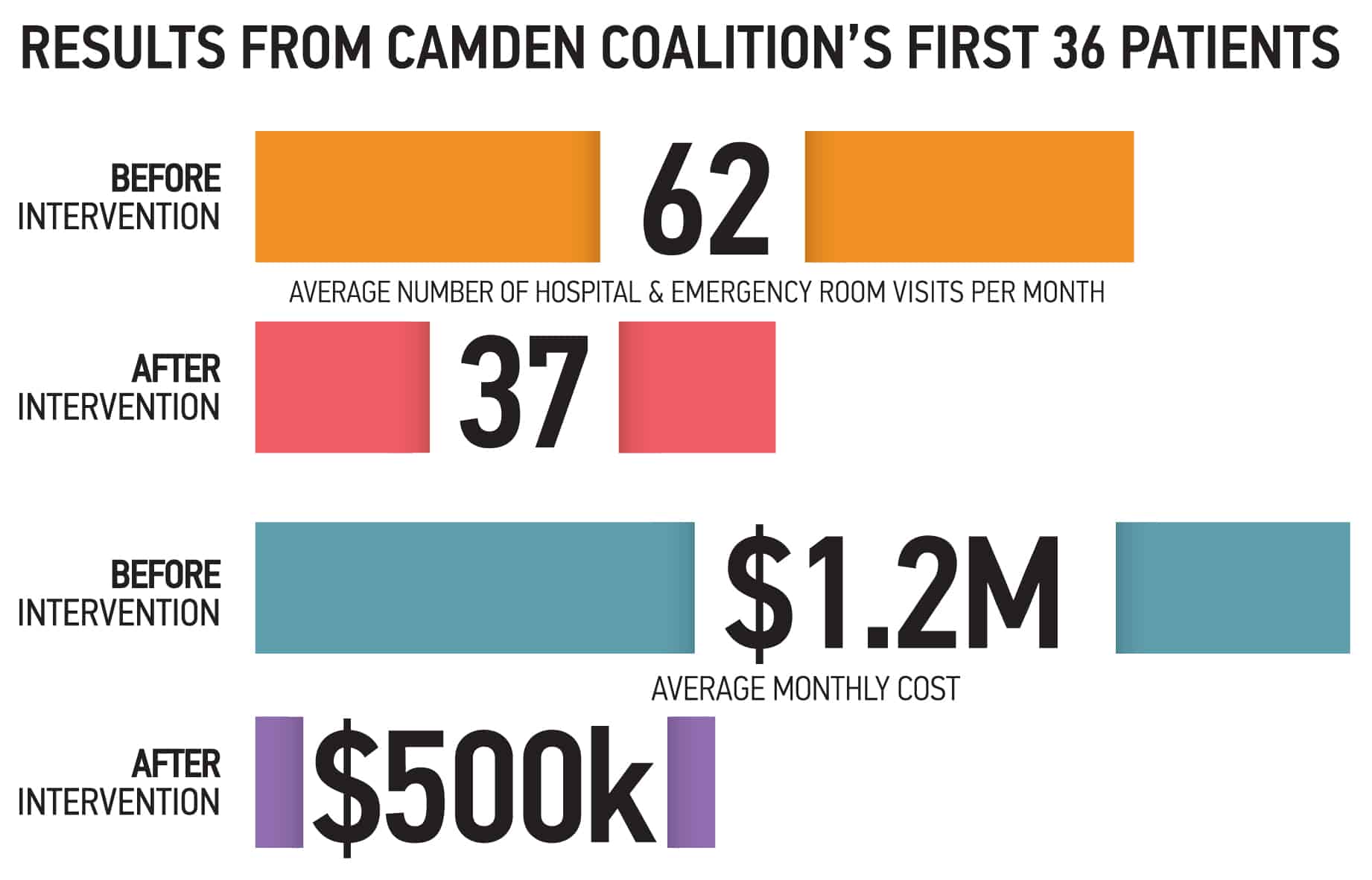 It all started in 2002 when Dr. Jeff Brenner faced a similar struggle of caring for super utilizers in Camden, New Jersey. Much like Memphis, Camden's population is one of high poverty and poor access to medical facilities. Dr. Brenner analyzed hospital data and discovered that 20 percent of the patients at his hospital accounted for 90 percent of the cost. Dr. Brenner's model is intended to improve care with a nice side effect of also reducing costs.
In fiscal year 2015, there were 1,023 self-pay, TennCare and unmanaged Medicare patients who visited Regional One Health's emergency room. Those patients were responsible for $81 million in charges, $50 million of which was attributed to 500 patients. In Camden, Dr. Brenner's first 36 patients averaged 62 hospital and emergency room visits per month before the intervention. It dropped to 37 visits per month afterwards. Their total hospital bill fell to just over $500,000 from a monthly average of $1.2 million.
So how will it work in Memphis? The Camden Coalition doesn't have preconceived notions. Different models work in different cities. They don't know what model will work in Memphis. But the Camden Coalition and Regional One Health leadership, together, are convinced a best model for Memphis exists. The goal of ONE Health is to tightly manage the care of super utilizers. It will provide high-touch, high-quality, patient-centered coordinated care to individual patients via a multidisciplinary health team and technology.
Now is the time to figure it out by doing things differently, by being innovative and by taking the lead to provide a table where people and organizations in the Memphis area can come together to create a new model for care.
To read more about ONE Health, click here. 
Learn more about how ONE Health will change health care in the Mid-South.
Sign up to receive updates on our progress.