Get Your Next Mammogram at Our State-of-the-Art Imaging Center
Now Available 9-4
Monday-Friday
We know it's awkward but… we care about your health's future.
We will get the fastest, most accurate results. Plus, we want you as comfortable as possible. All using the latest technology in breast imaging.
Our specialized 3D mammogram:
Provides better images than traditional 2D mammography
Uses less radiation exposure, for a safer imaging procedure
Identifies benign and malignant lesions of the breast more accurately
Takes fewer call-backs for return imaging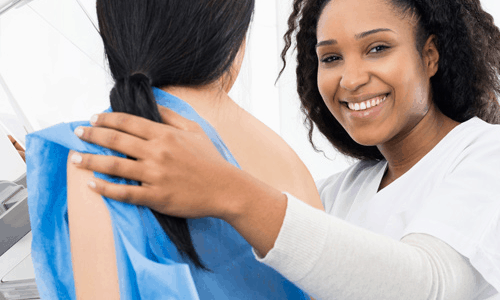 Contact Our Central Scheduling Office For Hassle-Free Appointments To Fit Your Life.
(901)515-3600
New Imaging Center Right Down the Street from Folks You Trust
Imaging Center at the East Campus
Our imaging center is located in East Memphis where 385 crosses Kirby Parkway.
Regional One Health
East Campus
6555 Quince Road
Memphis, TN 38119

Additional Imaging Services
by Regional One Health
Our Staff Also Performs the Latest Imaging Guided Procedures